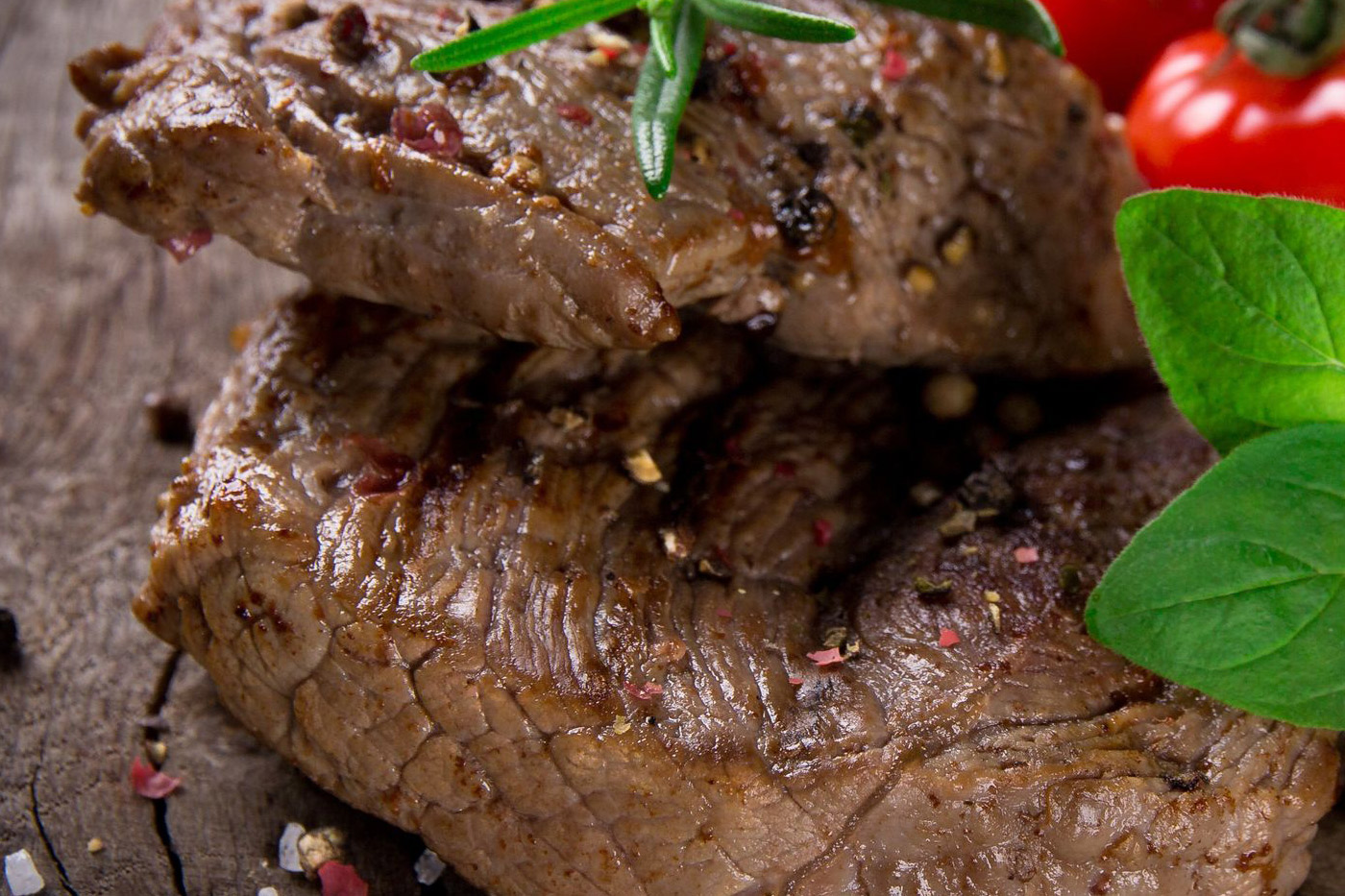 Beefy, succulent and bizarrely hard to get right, steak has an appeal far beyond the average piece of meat. Steak is the connoisseurs meat dish, a subject of debate, delight, salivation and potential disappointment around the country and worldwide. But have no fear, our steak is a real treat, a meat lovers dream, and by far the most popular dish in our pub and restaurant.
Considered one of the tastiest and most elegantly flavoured of steaks, our rib eye is sourced locally from a reputable and long established butcher, ensuring we only offer the best. Aged for flavour, the steaks are cooked over hot coals, giving a unique and delicious flavour, and served exactly to your liking. By cooking over hot coals, a style inspired from our famous coal fired fish and chip shop at Upton, we infuse texture and smokey undertones, making our food a cut above the rest.
"At just over a tenner, our steak is not only delicious, but easy on the wallet too"
At 10oz in weight, the dish is served with a succulent and rich red wine reduction, butternut squah puree and roasted cherry tomatoes. Big enough in size to satisfy most hearty appetites, if you're famished you can also add some sides, complementing the dish perfectly. Our freshly made beer battered onion rings are divine. Coated in one of our house brewed ale batters, these tasty rings are served with our own beer barbecue sauce. Hand cut, twice cooked chips are also a delight, spiced or salted. Find out why this dish is so popular and book a table with us today.